Today's companies are fiercely competitive and forced to utilize technology to help them stay ahead. With the competitive landscape changing on a dime, an enterprise must be agile and flexible while increasing productivity and efficiency in order to survive, nevermind to succeed!

Being an Agile enterprise isn't optional anymore — it's a necessity.

You've probably already tried adopting Agile methodologies to solve your problems and aren't seeing the results that you expected. If you want to transform your entire organization, your teams must:
Focus on the same strategic imperatives
Operate efficiently
Communicate with transparency
Meet deadlines
Quickly solve problems
Anything less leaves you trapped in a consistently frustrating cycle of trying to catch up. It's time to level up your Agile practices and get the results that you need.
What is Business Agility?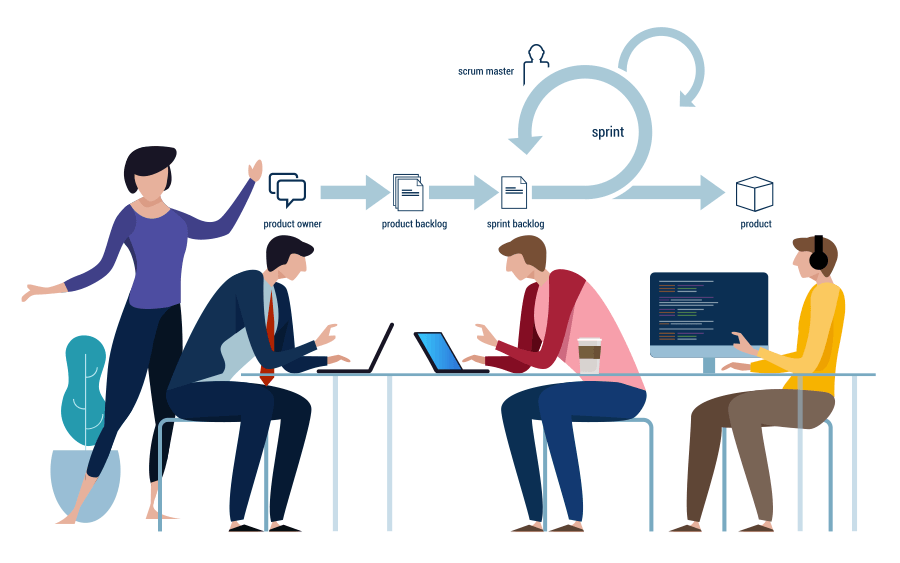 Business agility — or an enterprise utilizing the Agile methodology — is simply a set of processes and principles that enable a company to do work predictably. It's a cultural shift that enables teams to work together towards common goals while working on measurable improvement.

Agile practices help give leaders transparency into what their people are doing in real-time.

These practices bring disparate functions together, led by the Business Agility Team, with the goal of improving productivity and transparency throughout the company.

That may sound complex, but it's quite simple when you break it down.
Being Agile simply means that you put a focus on adaptability in your company. You are flexible and willing to make changes as needed.
Using Agile processes means that you have built adaptable systems for doing work, and those systems enable you to be flexible and make changes.
Having a culture of agility means that you have trained your team to expect change and not let it derail their progress. Your entire company can trust the processes you've put in place and won't feel overwhelmed or caught off-guard as your company pivots and grows.